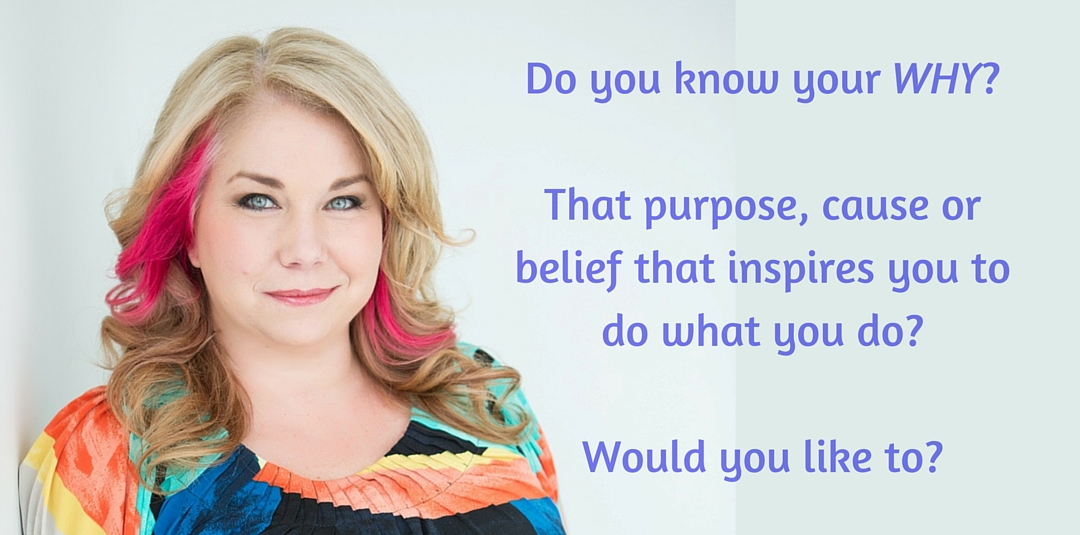 The WHY Discovery Workshop
Your WHY is the purpose, cause or belief that inspires you to do what you do.
As simple as the concept of the WHY is to understand, one of the biggest challenges can be putting it into words.
Finding the words for your WHY is the first step in being able to communicate it effectively.  Until you can put it into words, it's very difficult  to put it into action.
Your WHY is the lighthouse that guides you toward creating a life that leaves you feeling completely fulfilled.
Individuals who live the life they truly desire lead with the clarity of their WHY.  With a deepened awareness of what really matters to you, you can take inspired action to move forward and create the life you want.
In this workshop you will: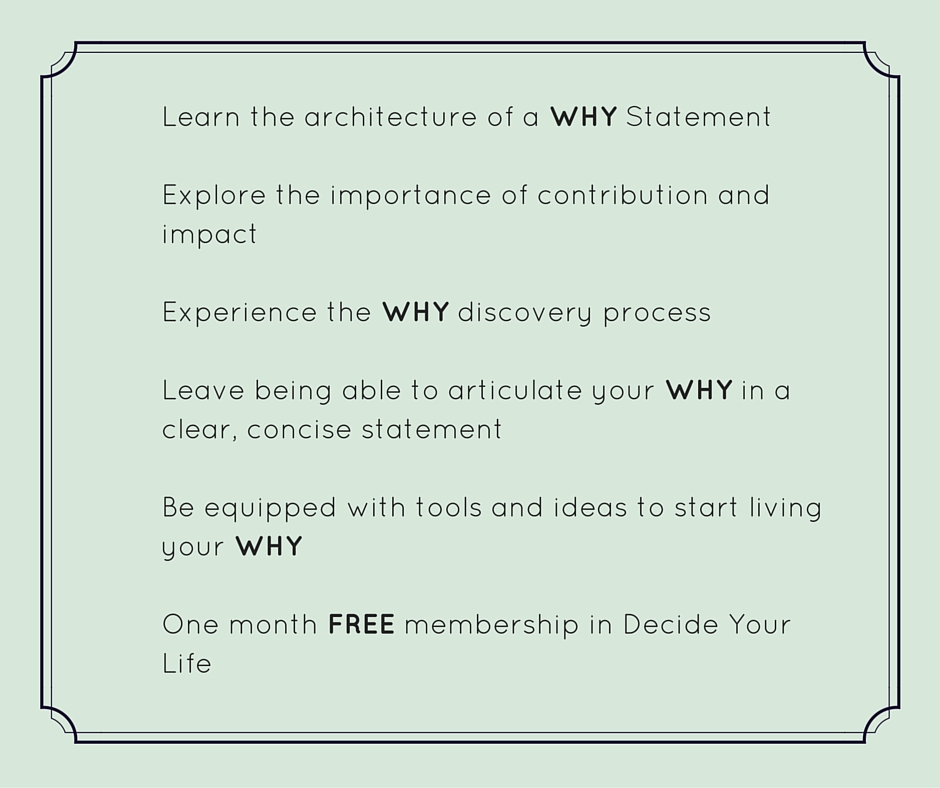 The workshop is delivered in 2.5 days of awesomeness!
Next Workshop
DATE:  October 21,22 & 23, 2016 
Friday – 7:00 pm – 9:00 pm, Saturday – 9:00 am – 5:00 pm,  Sunday 10:00 am – 4:00 pm
(Registration at 6:45 pm)
LOCATION:  Decide Your Life Training Center,
       #18 – 825 McBride Blvd., New Westminster, B.C.
FEE:  $297
Space is limited.  Only 6 participants per session.
Register Now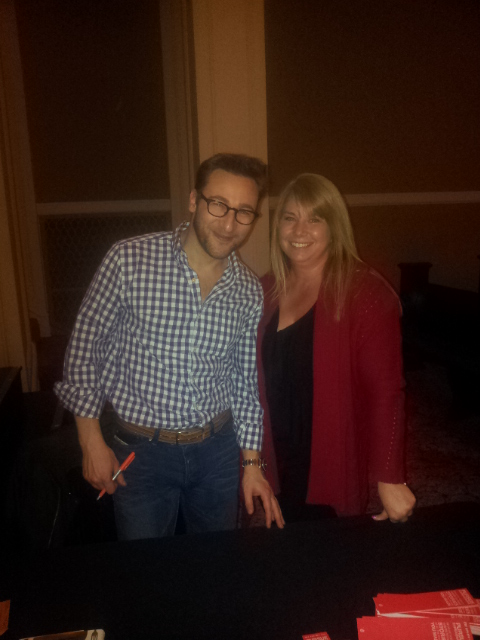 I have taken many courses over the years that are designed to help you find your purpose or discover your why.  There has only been one that I have felt was truly effective in that endeavor.  That is Simon Sinek's WHY Discovery Course. As a believer and fan of Simon's work and the message he delivers, I am excited to be able to facilitate his Why Discovery Course for you. Discovering my WHY statement has truly been a life changing experience.  It provides a foundation for my life that helps me make decisions as well as keeps me focused on what matters to me in creating the life and the business that I truly want. I look forward to helping you discover your WHY!
---
Discover Your WHY
Register today and you will be one step closer to living a fulfilled, purposeful and inspired life. Register Today